The Best Musicians in Town
Looking for wedding music?
Need musicians for church services?
Planning a corporate event?
Contact us for the best in quality live entertainment.
(314) 781-6612


Our professional musicians are dedicated to your entertainment.
Professional musicians perform the music you want and do it it well. While many amateur musicians play well, they play for their own entertainment.
Our professionals work to entertain YOU.
For live music by quality, dependable musicians who will make sure
the music for your event is exactly what you need. In Saint Louis, call
MusicPro Entertainment at (314) 781-6612.
| | |
| --- | --- |
| | |
| Duos, Trios, Quartets, Quintets and more. Perfect for your important occasions. | The hottest groups in every style. These groups will draw a crowd. |
| | |
| Our groups play "both Country and Western" and much much more. | Top "trad jazz" groups from right here on the river. |
| | |
| Check out the many sounds and styles that are jazz. | Call them German bands or Polka bands, everyone loves their music. |
| | |
| For a spec ail event, an intimate setting, a really spec ail proposal, these soloists will deliver. | "Top 40" hits from the 60's, 70's and 80's. |
| | |
| Whatever style you want, these entertainers are sure to please. | Need a group you don't see here? Call us. We do it all. Theatre groups, bands of all sizes, orchestras big and small. We have what you need to make your event a success! |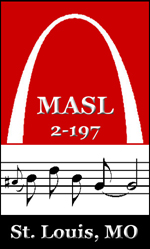 MusicPro Entertainment uses the professional musicians of the Musicians' Association of Saint Louis - the MASL - the best in town.
For your best entertainment value, depend on the professinal entertainers of the MASL
---
The MASL is part of the AFM - the largest professional orgainzation of musicians in the world.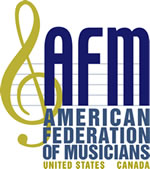 For the highest quality entertainment, always ask for AFM musicians.